AGR of telecom service providers increased by 17.91% on a yearly basis to ₹60,530 crores.
Telecom service providers or Telcos' gross revenue and adjusted gross revenue increased significantly in the April to June quarter (AGR).
According to the Telecom Regulatory Authority of India's (Trai) performance indicator report for the quarter ending June 2022, telecom service providers experienced a 17.91% year-over-year increase in gross revenue and adjusted gross revenue (AGR) in the April-June period.
Telecom service providers saw a 17.91% year-over-year rise in total revenue and adjusted gross revenue (AGR), which happened to come to 76,408 crores and 60,530 crores, respectively, in the April-June quarter (Trai). The telecoms' AGR was 51,335 crores during the same time period last year, compared to 58,886 crores in the quarter from January to March.
Telcos' pass-through costs (PTC) fell to 13,415 crores in Q1 FY23, a fall of 1.12% QoQ and 0.38% YoY. In comparison to the prior quarter, the pass-through charges' proportion of gross revenue was 17.75% in Q1 FY23.
From January through March 2022 to April through June 2022, the license fee increased from 4,712 crores to 4,844 crores. Both the QoQ and YoY growth rates for license fees were 2.79% and 18.05%, respectively.
Based on their AGR, the government takes its portion of revenue from telecom service providers among all mobile service providers in India.
Jio contributed the most to the AGR among all mobile service providers in India, with a year-over-year (YoY) growth of 20.58% and Rs 21,515.88 crore.
In terms of growth rate, Bharti Airtel, an operator serving all of India, topped the list. Its AGR increased by 25.15% annually to Rs 17,140.56 crore.
Vodafone Idea's AGR increased by 17.93% to Rs 7,356.54 crore, while BSNL's AGR increased by 2.6% year over year to Rs 2,177.95 crore.
According to the report, access services (like mobile phones and broadband for end users) made up 80.95 percent of the total adjusted gross income for telecom services.
The sector's gross revenue (GR) increased from Rs 64,801 crore to Rs 76,408 crore, a 17.91% increase.
However, the GR decreased from Rs 76,420 crore in the March 2022 quarter on a quarter-over-quarter basis.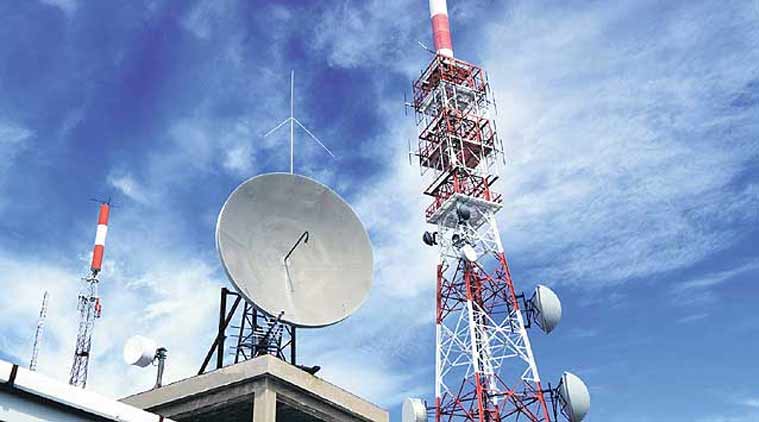 The government's portion of revenue, which is based on AGR calculations, increased by nearly 19% to Rs 6,843 crore. This includes Rs 4,844 crore in license fees and Rs 1,999 crore in charges for the use of the spectrum.
According to the Trai report, "The Indian Telecom Services Performance Indicators April-June, 2022," there were 1,166.93 million telephone users in India in Jan.-March 2022, and there were 1,172.96 million in April-June 2022, an increase of 0.52% QoQ and a decrease of 2.46% YoY.
From January to March 2022 to April to June 2022, India's overall teledensity increased from 84.88% to 85.13%. Urban teledensity decreased from 134.94% to 134.72% in June 2022, and the number of telephone users in urban areas climbed from 647.11 million in January–March 2022 to 649.09 million in April–June 2022. By June 2022, there were 523.27 million rural telecom customers, up from 519.82 million in March 2022. At the same time, rural teledensity climbed from 58.07% to 58.46%.
The total mobile subscriber rose from 1,142,09 million at the end of March 2022 to 1,147,39 million at the end of June 2022, a growth rate of 0.46% over the prior quarter, thanks to a net addition of 5.30 million members during the quarter. As of June 2022, YoY, wireless subscriptions have declined by 2.83%.
The cellular service's monthly average revenue per user (ARPU) climbed by 5.02%, from 127.17 in January through March 2022 to 133.55 in April through June 2022. The monthly ARPU climbed by 27.61% year over year.
The total number of internet users increased from 824.89 million in March 2022 to 836.86 million in June 2022, growing at a pace of 1.45% QoQ. There are 836.86 million users of the internet globally, 28.73 million of whom utilize wired connections, as opposed to 808.13 million users who use wireless ones.
The expansion of the telecom industry's income in FY23 is estimated to be accelerated by tariff increases and ongoing rises in data usage.
The industry has accumulated debt as a result of issues like the "Adjusted Gross Revenue" (AGR) case judgment, which resulted in a sizable immediate liability on the books of telecom operators.
Brickwork Ratings (BWR) stated in research that while the pandemic had a negative impact on other industries, it ended up being beneficial for the telecom industry because corporations relied on telecom operators to keep their operations operating smoothly.
The essential measures for the sectors, like "ARPU" and "MOU," finally grew steadily as a result of this.
The second-largest telecom market in the world is India, and it has seen recent rapid expansion. The adoption of Mobile Number Portability (MNP), expanded 3G and 4G coverage, affordable pricing, better accessibility, favorable regulatory settings, changing subscriber consumption patterns, and increased accessibility have all contributed to the market's growth.
The telecom industry had a 6% impact on India's GDP in 2020–2021. (GDP). The telecom sector is expected to experience a 9.4% compound annual growth rate (CAGR) from 2020 to 2025. The fastest-growing smartphone market will be in India, with a CAGR of 15.9% during the predicted year. By 2025, the value of India's digital economy is estimated to be $1 trillion.
India is working hard to develop a domestic telecom industry as part of its Make in India program by encouraging local manufacture by both Indian and foreign businesses. Two of the biggest mobile operators in the country, Reliance Jio and Bharti Airtel are joining up with the aim of extending their 5G networks using domestically created technology and, in Jio's case, producing technology that can be sold abroad.
With a 35.69% market share, Reliance Jio continues to lead the mobile industry. Bharti Airtel is second with a 31.62% share; both of these behemoths gained new users in May. Beleaguered Vodafone Idea has a market share of 22.56%, BSNL has a share of 9.85%, and MTNL has a tiny proportion of 0.28%. All three companies reported a fall in client numbers in May.
Edited by Prakriti Arora